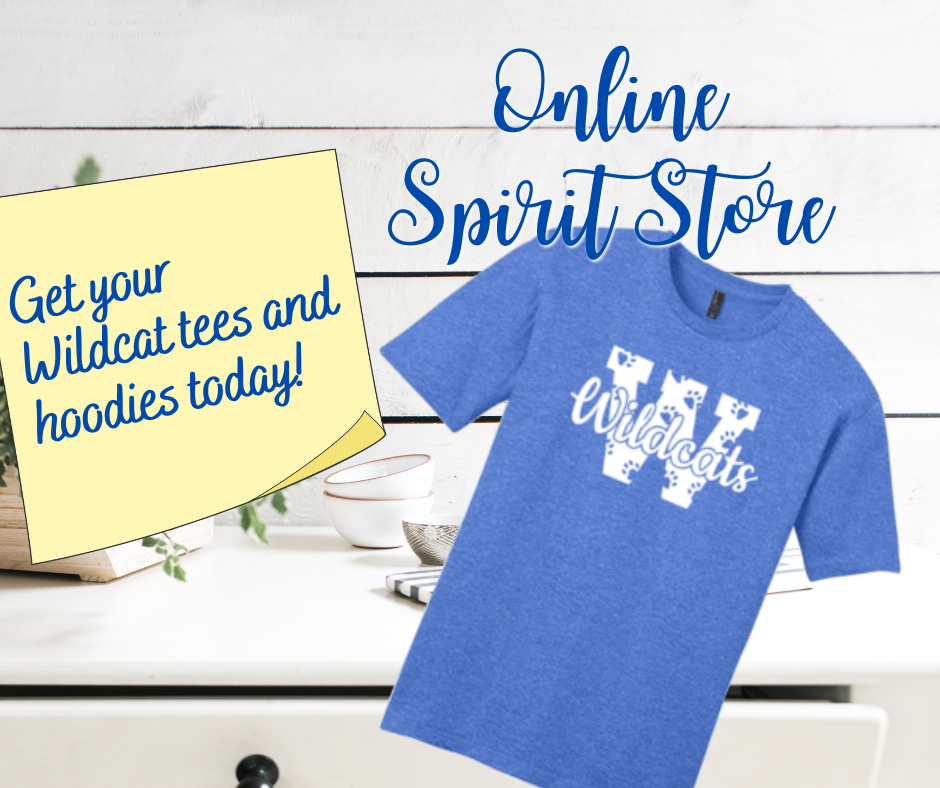 We can't wait to see everyone tomorrow!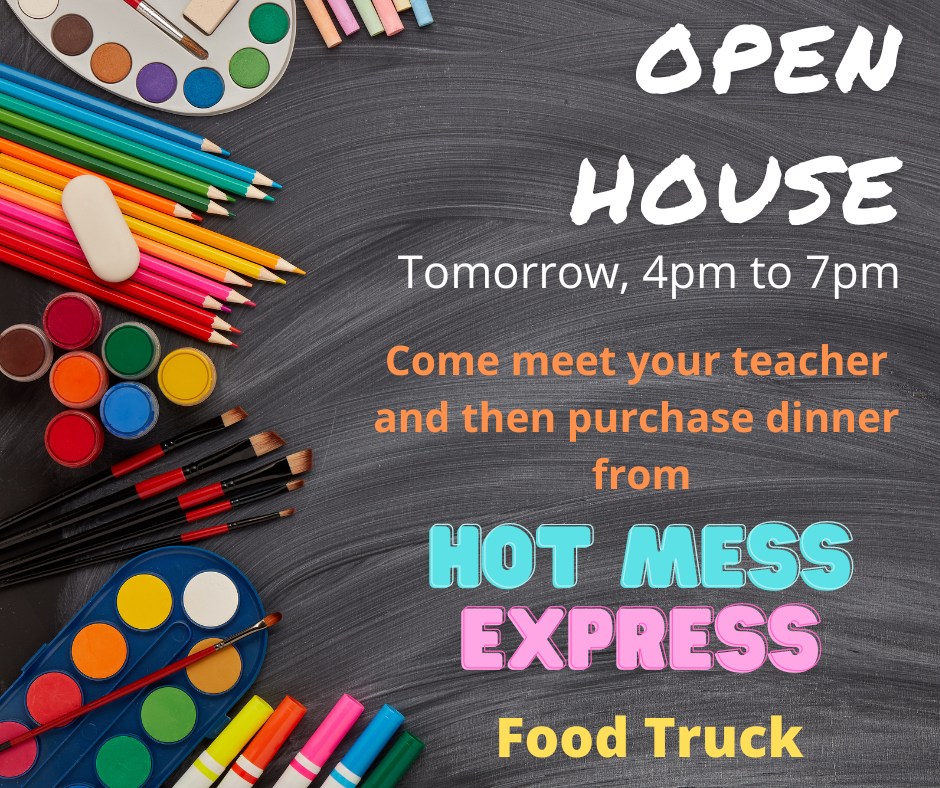 Seventh and Eighth-graders had a blast today at Silver Dollar City! A big shout out to PTO and our anonymous donor for all the memories!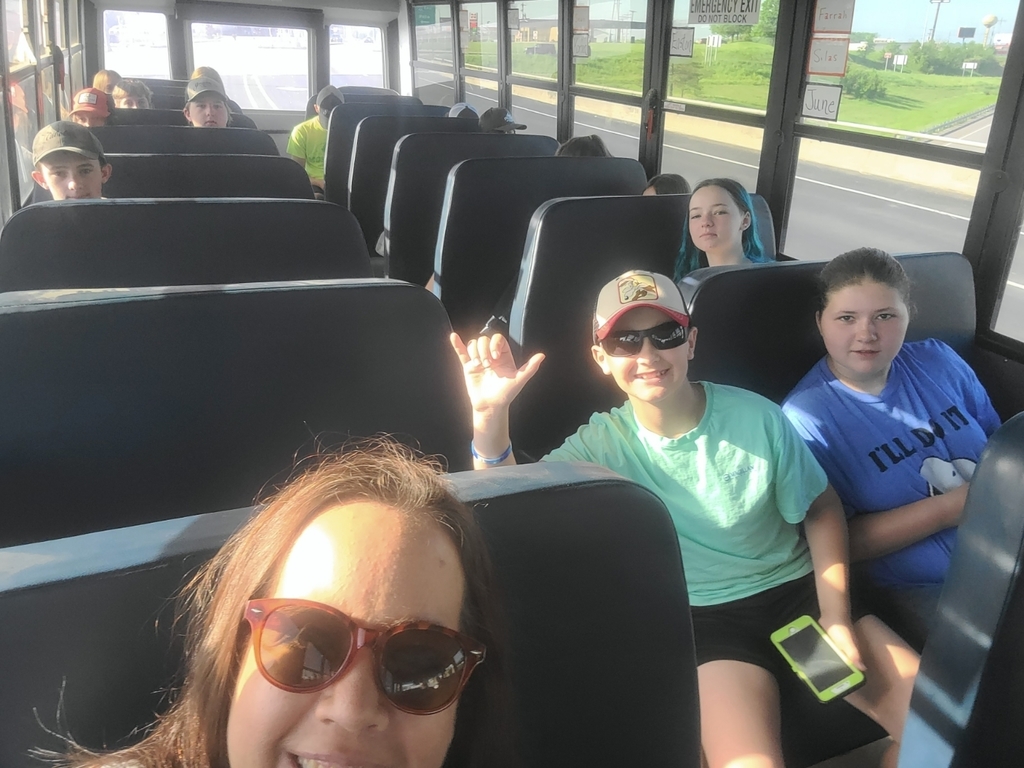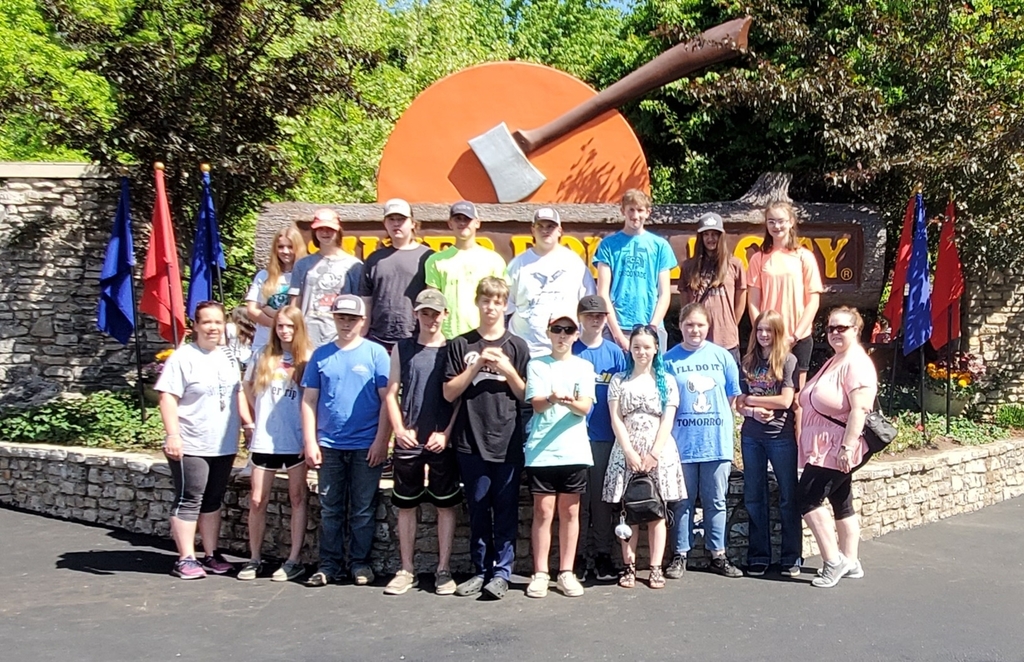 We would like to recognize and celebrate Vicky Cotrel and Terri Gregory on National School Lunch Hero Day!! They always go above and beyond for our students and staff!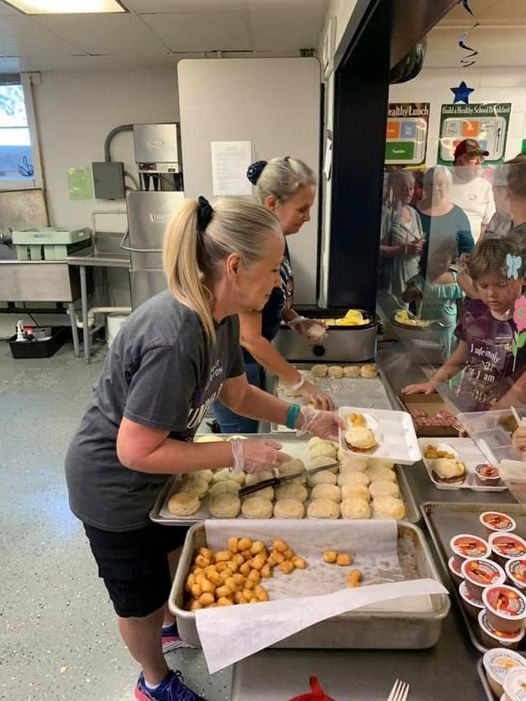 Thank you Heritage Bank of the Ozarks for teaching our Kindergarten, 1st and 2nd graders about the basics of banking.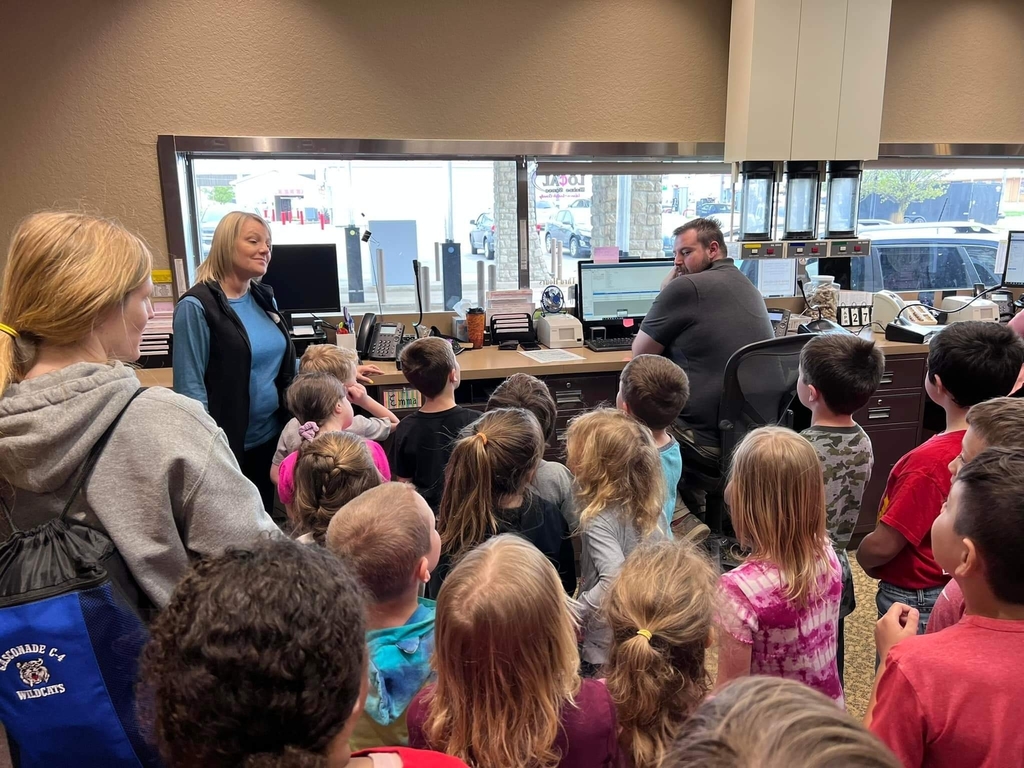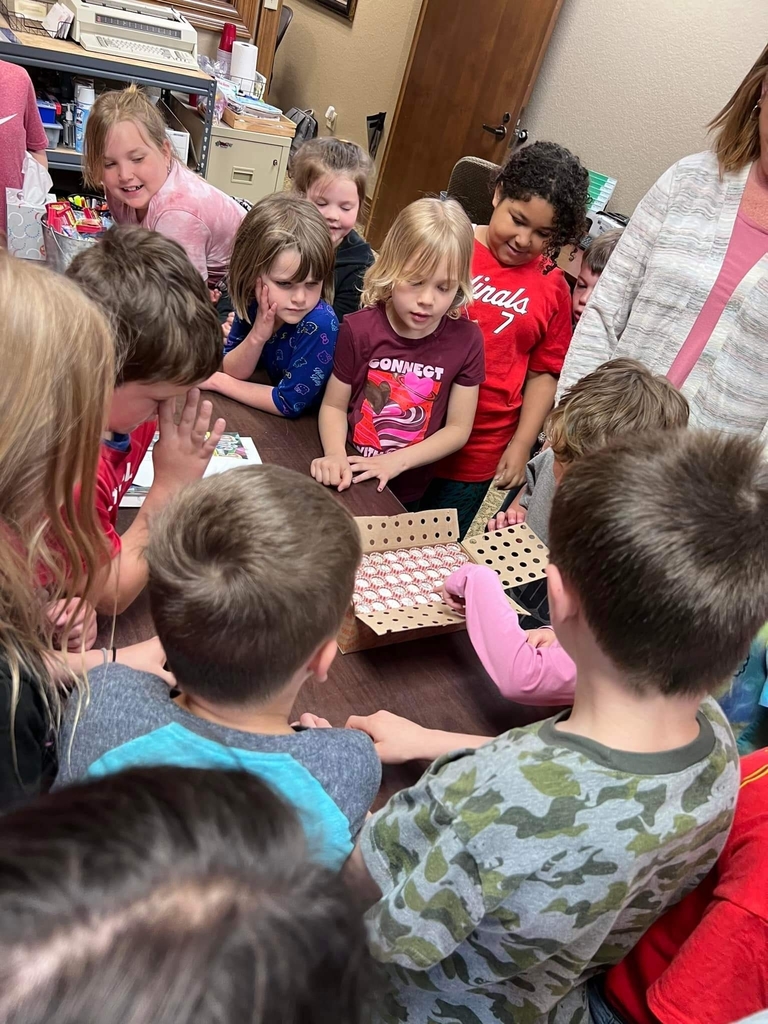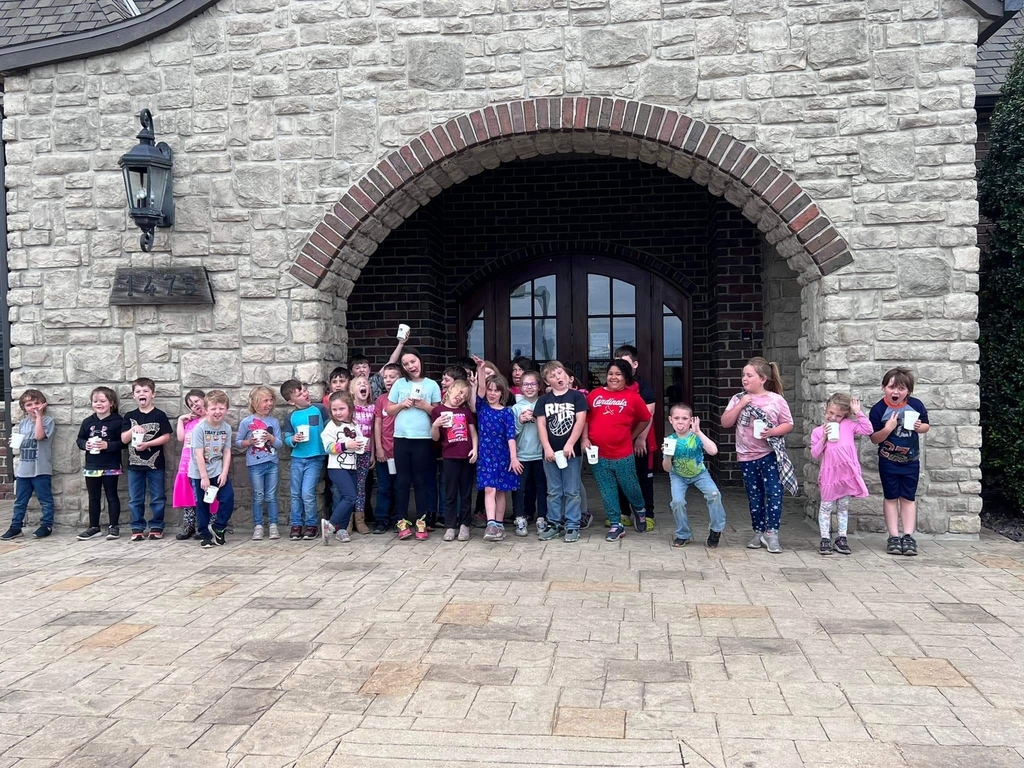 Forget to order a yearbook? We've got you covered! Contact Ms. Lane at
rlane@gasconadec4.k12.mo.us
. Limited copies available on a first come - first served basis.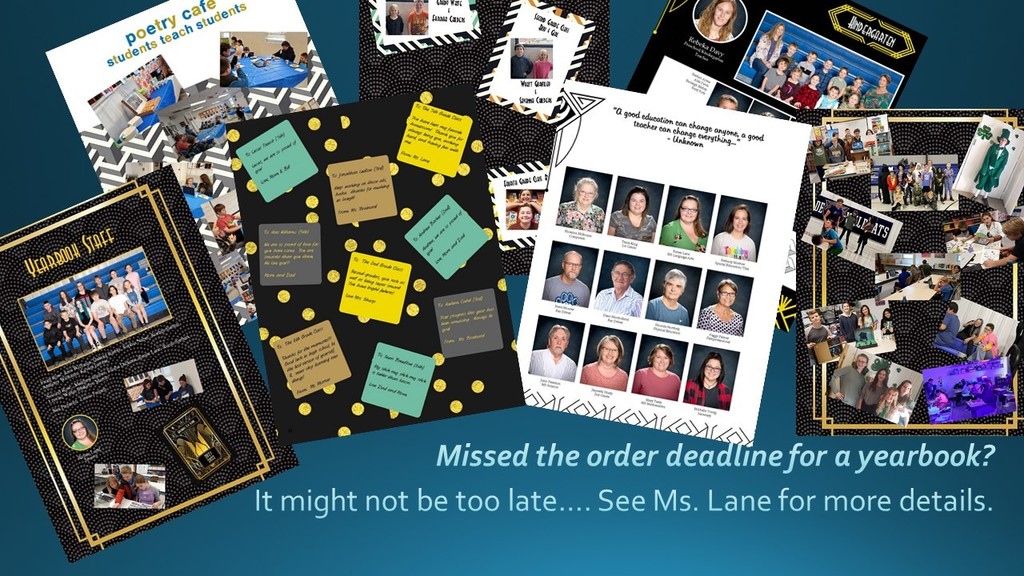 Show our teachers some love next week by participating in Teacher Appreciation Spirit Week!

The faculty and staff at Gasconade C-4 School would like to wish a very Happy Secretary's Day to our favorite secretary, Ms. Michelle Young. We couldn't ask for a better person to keep this place running. Not only does she hold down the fort, but she knows each kid's name, bandages every boo boo, and does it all with a smile on her face. We appreciate all that she does and couldn't do it without her. We love you, Michelle!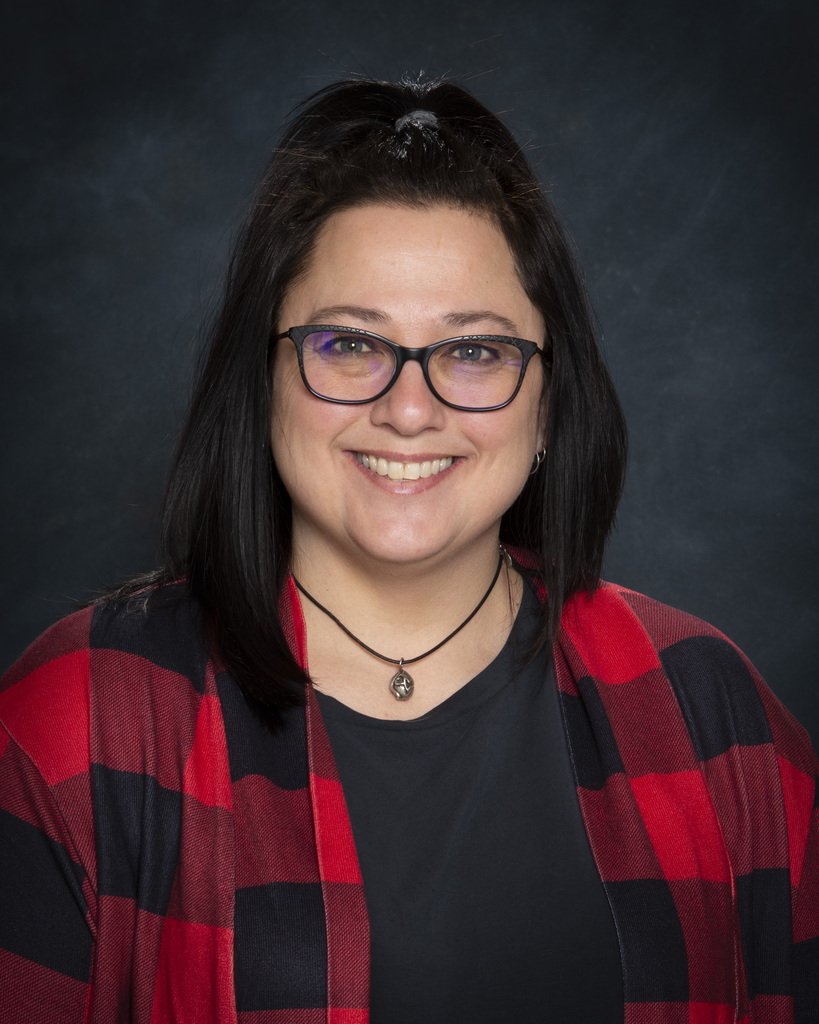 Please join us for the April PTO Meeting tomorrow, Tuesday, April 26th @ 6:00pm here at the school. Your voice is important.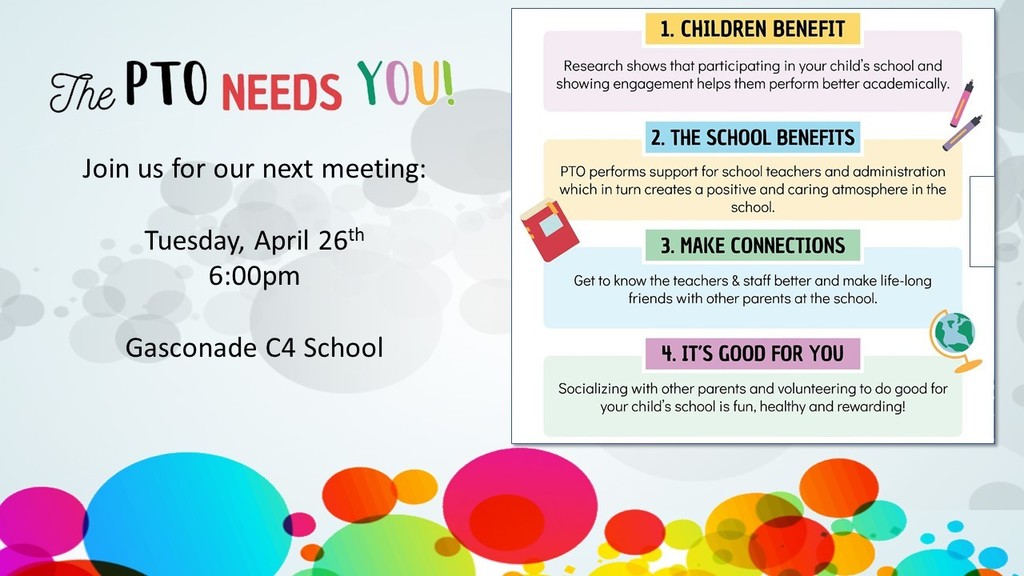 Yesterday, Gasconade students saw the benefit of their hard work when those who scored well on the MAP tests last year got paid for their high scores! Students who scored proficient on a test received $10 while students who scored advanced walked away with $20. One student earned a whopping $50 for his scores!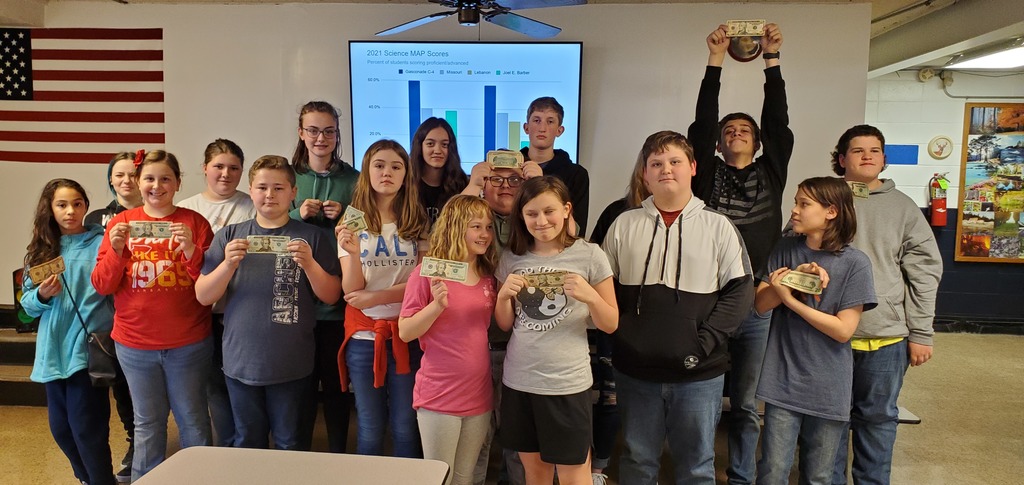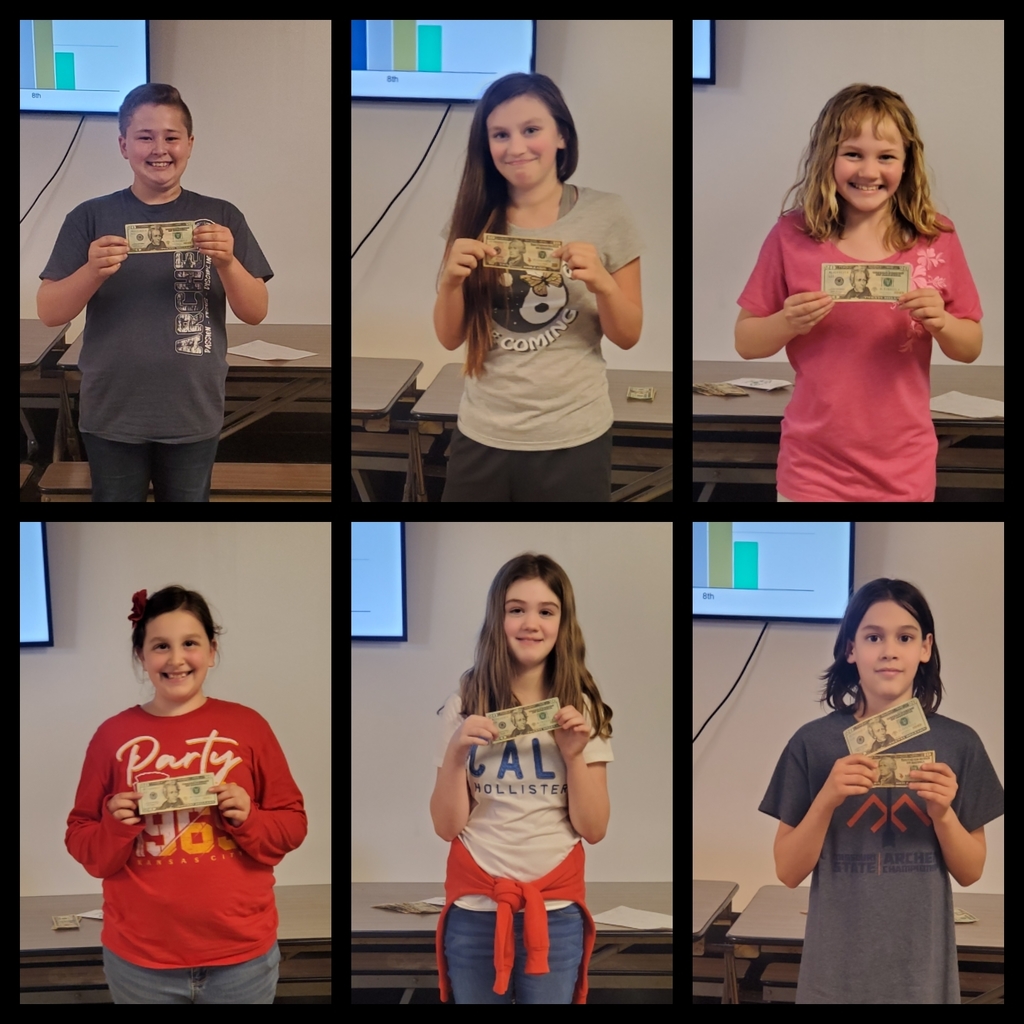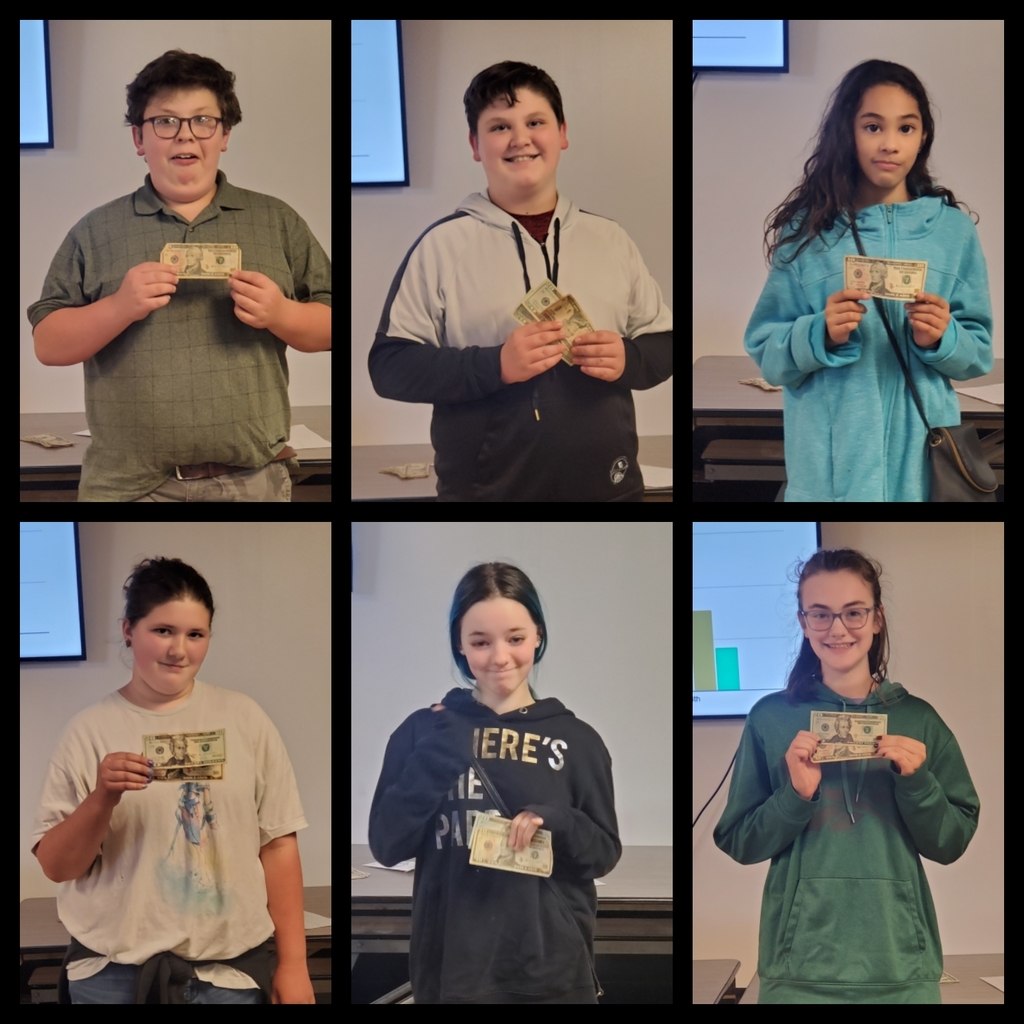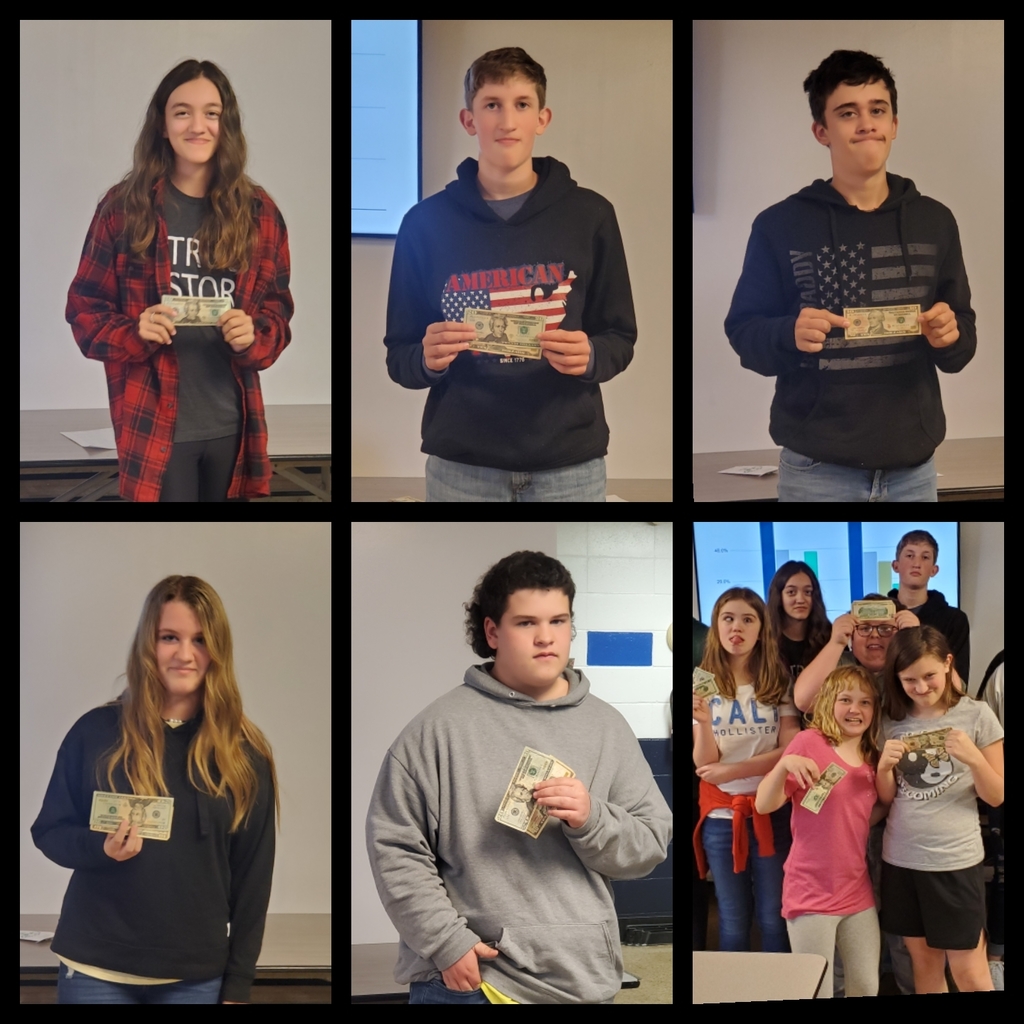 Our students and staff have worked really hard and are excited about Family Fun Night tomorrow evening from 6:00pm to 7:30pm. We hope to see you there!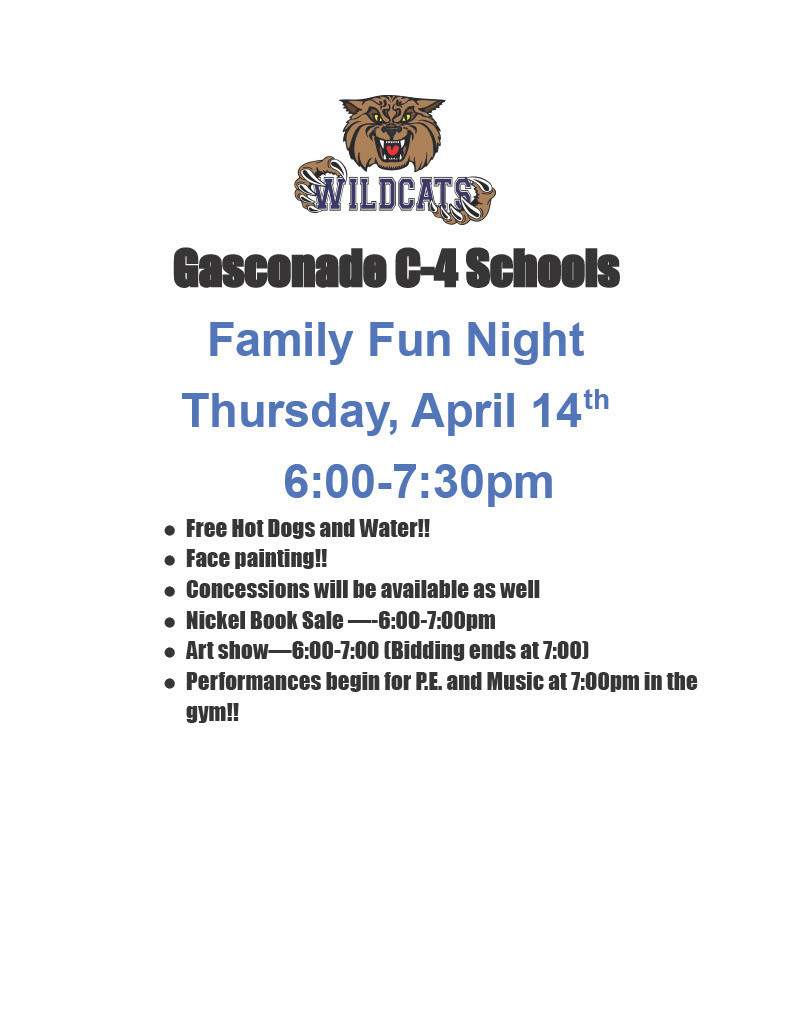 Don't miss the return of Family Fun Night! Come join us on Thursday April 14th at 6pm for all the fun!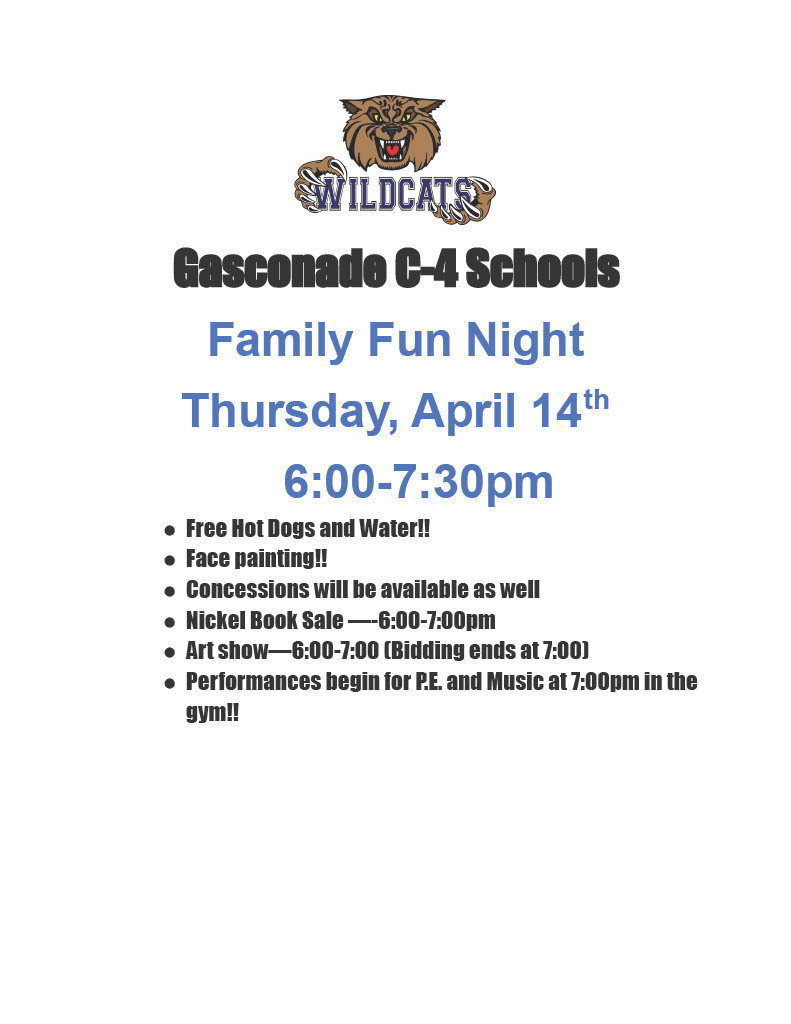 Ms. Terry's middle school math classes were super excited today about their first glow day review!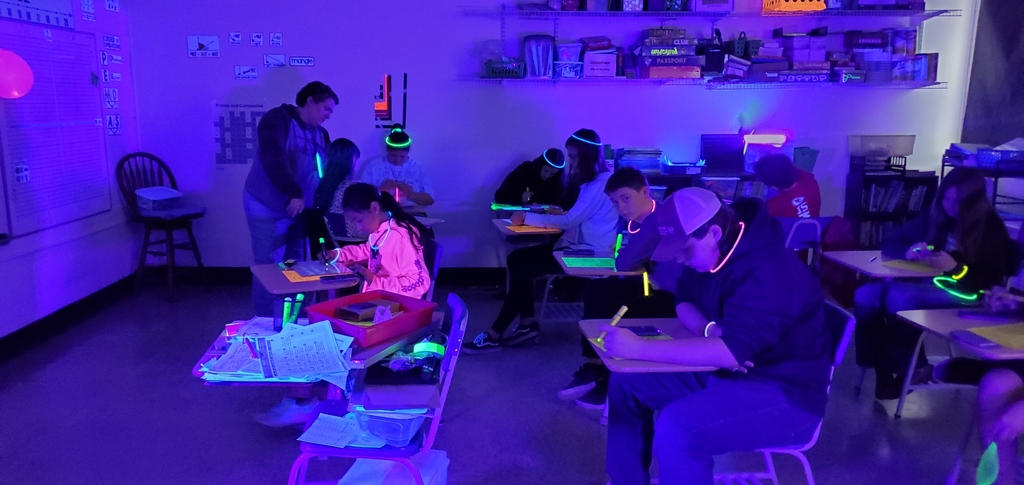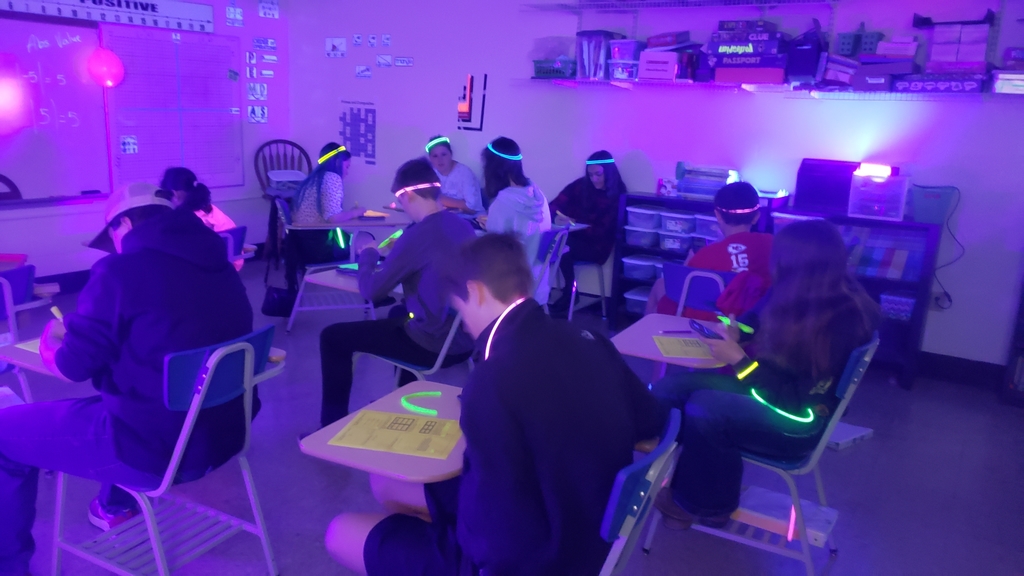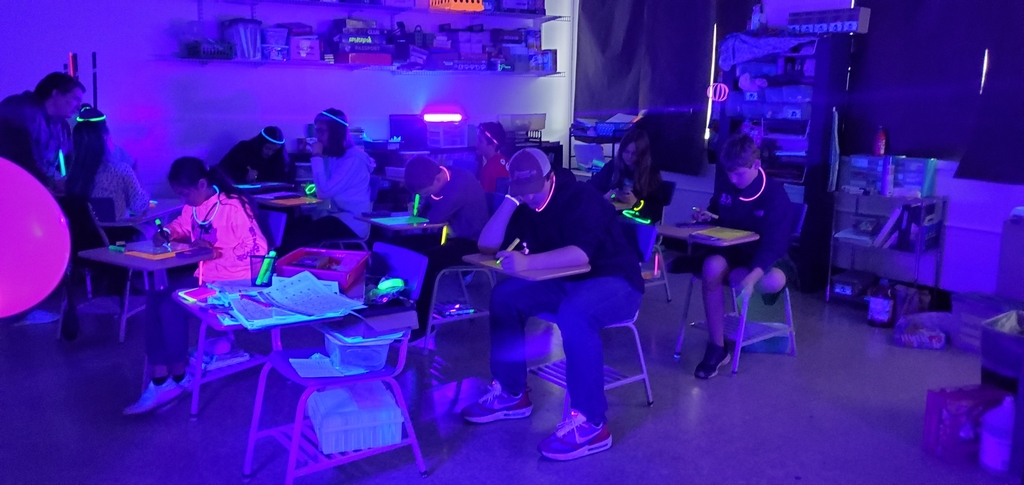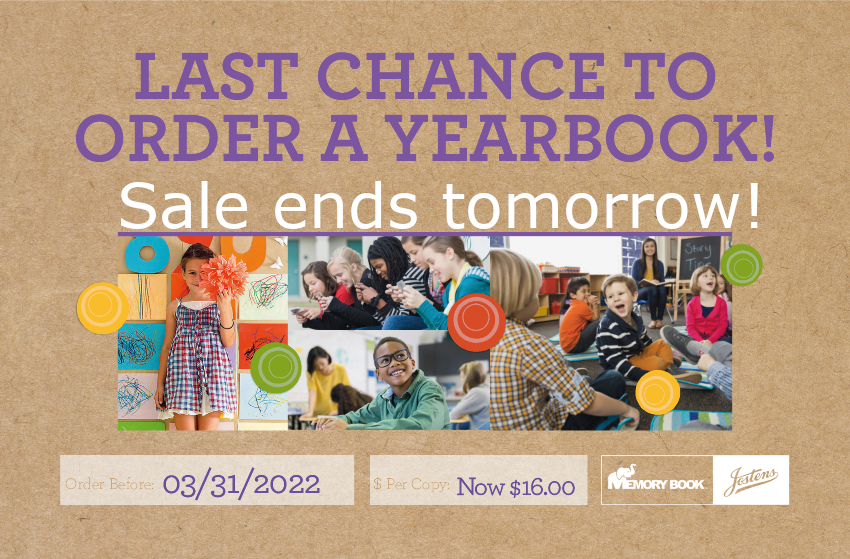 Former Gasconade student, Karmen Wilson, found several old editions of the Gasconade Times newspaper from her time at the school. what a blast from the past!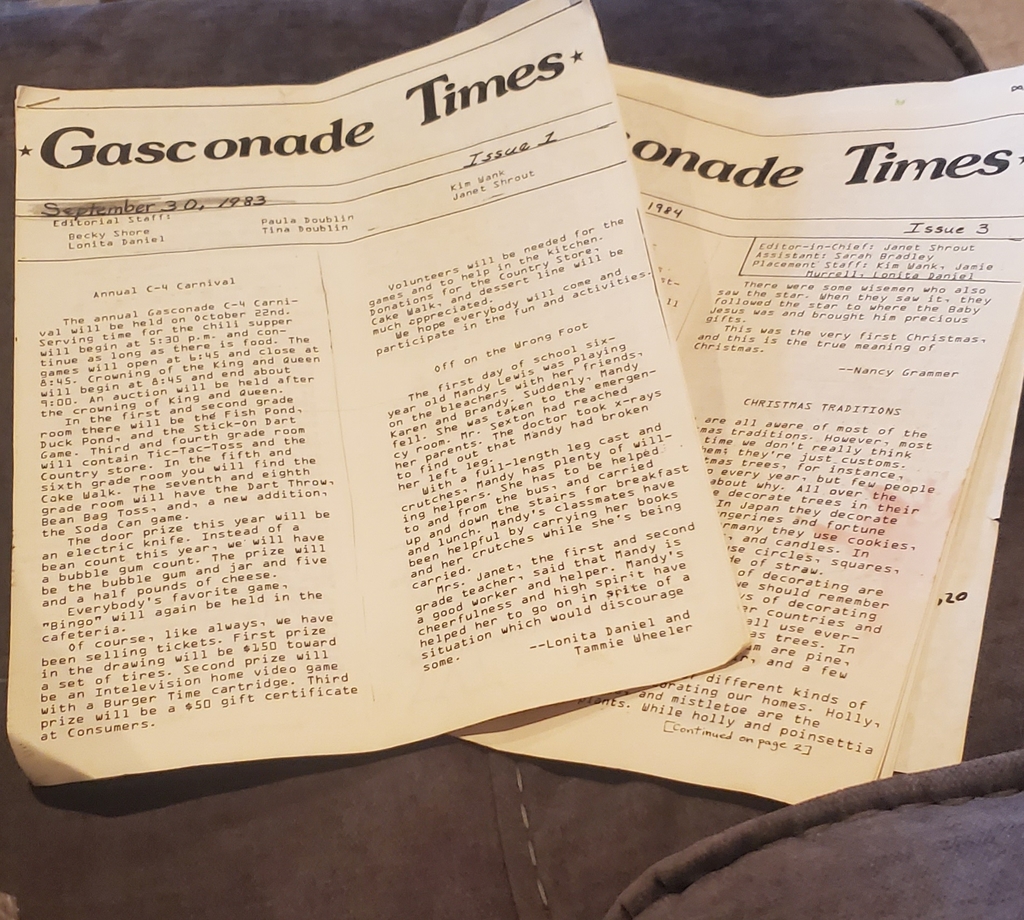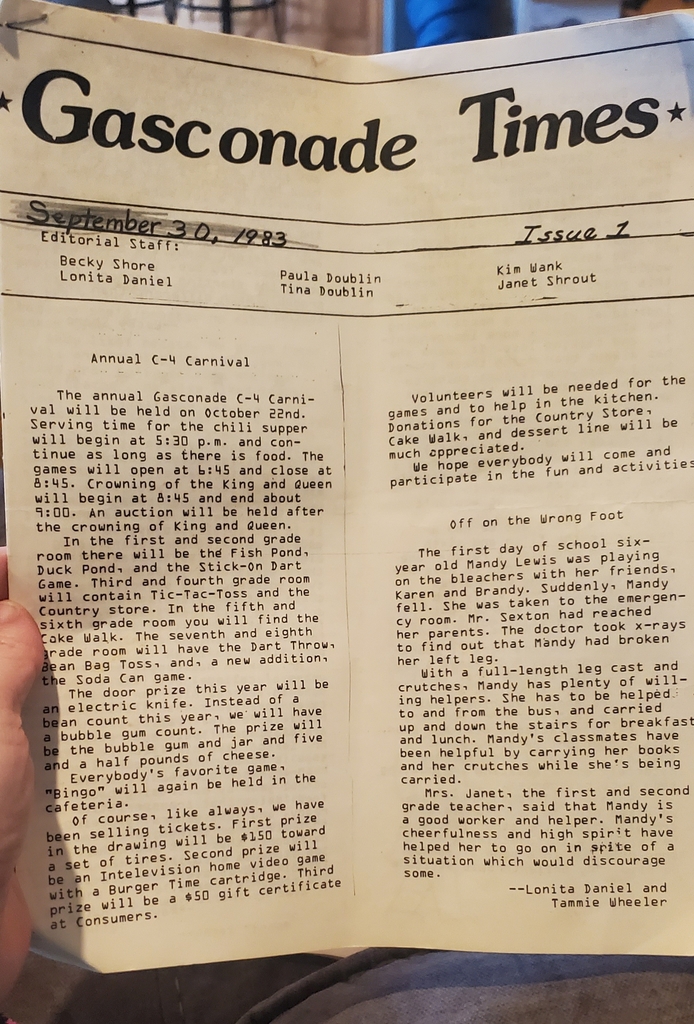 Gasconade students and teachers had a BLAST celebrating the 100th day of school! Look at all these 100 year olds....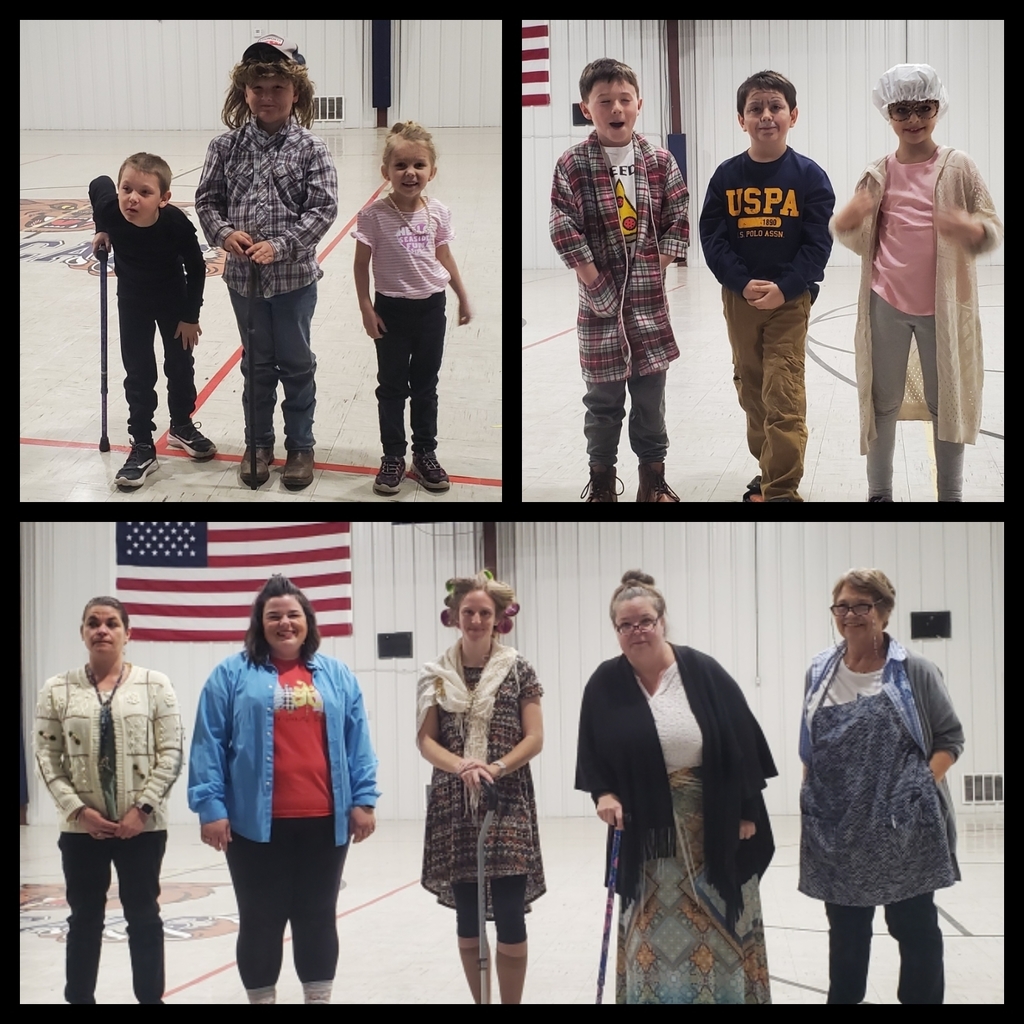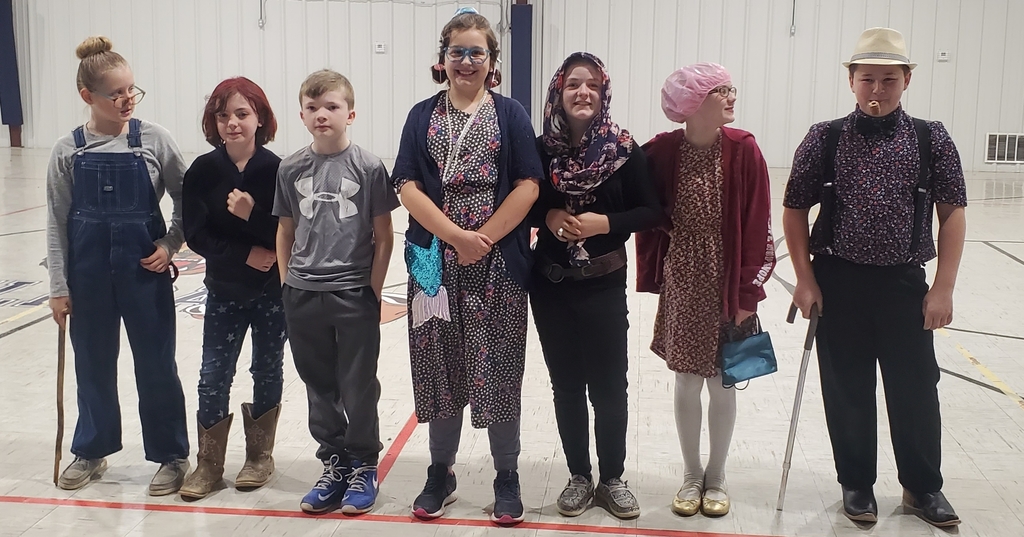 Gasconade C4 School District will hold preschool screenings on April 1, 2022. Child must be 4 years old by July 31, 2022. Call now to schedule a time 417-532-4821 Preschool Screening Items to Bring: Child's birth certificate, shot records, proof of residence (a piece of mail showing your name and address such as electric bill) Screenings held at Gasconade School - 32959 Hwy. 32 Falcon, MO 65470
Attention Bus Riders: Masking will be OPTIONAL on busses according to new CDC guidelines and will go into effect Monday, Feb. 28th.

Gasconade C4 now has a Facebook page, go check us out!

Please see our latest information concerning a safe and happy return to school.