Gasconade C4 School
A Brief History
Early in Laclede County Missouri's history, the county had over 100 schools – most small rural one or two-room buildings. In the 1950s and 60s, as transportation became more readily available, the state of Missouri began reorganizing its school districts. Small rural schools were grouped into one larger district and labeled as "R" for Reorganized. Some areas, like those around Falcon, Missouri, voted to voluntarily combine their schools into one district in order to avoid becoming part of a larger city district. These school districts were labeled "C" for Combined. This was the case in 1952 when the Gasconade C-4 school district was formed.
Throughout the 1950s and 60s, several small rural schools became part of this district. Among them were the one and two-room schoolhouses named Brownfield, Crossroads, Harmony, Heard, Morehouse, Mt. Salem, Nurse, Oakland, and Simpson. By the early 1960s, many of these buildings had closed their doors, and students were sent to another school in the district.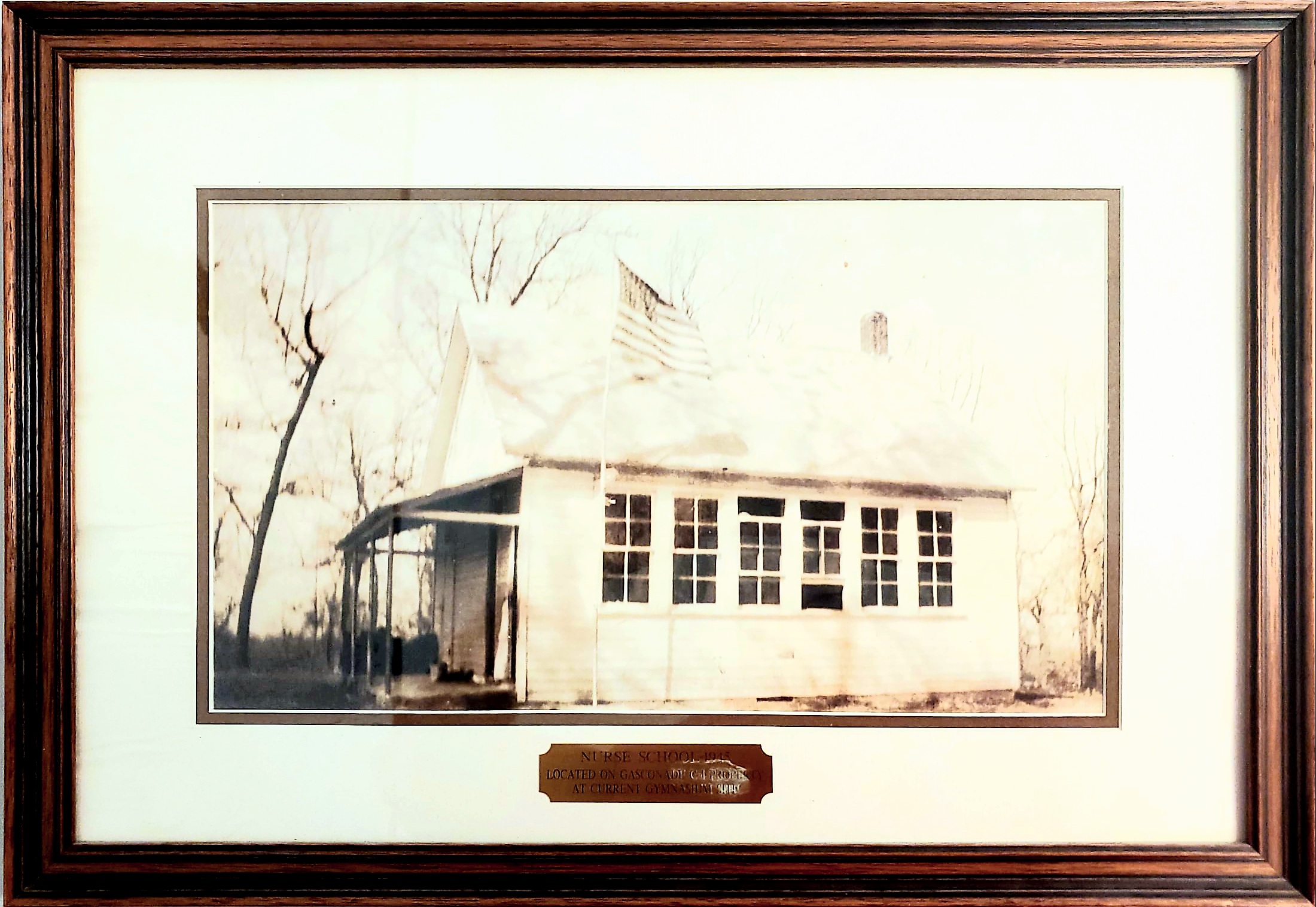 (The old Nurse School which once stood on the current property)
In late 1962, construction began on a new modern schoolhouse located off Highway 32 in Falcon where the old Nurse school was once located. The Nurse School and farm were bought by another family and the land was donated to the Gasconade School district. The old Nurse School building was moved and a new structure was built. In January of 1963, Gasconade Elementary opened its doors to students from 1st through 8th grades and by 1964 it was the only school building still in operation in the district. Pat Litton Pierce, who was in 8th grade during the transition, remembers the move fondly, saying "We all moved from our respective one-room schools after Christmas vacation….. We loved our new school and finally had indoor plumbing and a hot lunch."
The school building consisted of 2 bathrooms, a small office, and 3 classrooms upstairs. Downstairs was an additional classroom, storage, and the cafeteria. Sometime in the mid-1970s to mid-1980s, a library and 3 additional classrooms were added to make room for the growing number of students in the area. Marnita Wood, a former librarian at the school from 2006 to 2012, talks about her history at Gasconade. She said, "C-4 was my Aunt Pauline Amos's first teaching job when the old Nurse School was on the location of the current building. My Aunt said she lost her class ring when she and the kids were playing softball and after I became a librarian and art teacher there, she told me to keep my eyes out for it."
For the 1983/84 school year, Gasconade added Kindergarteners to its ranks of students under the instruction of Mrs. Duffy.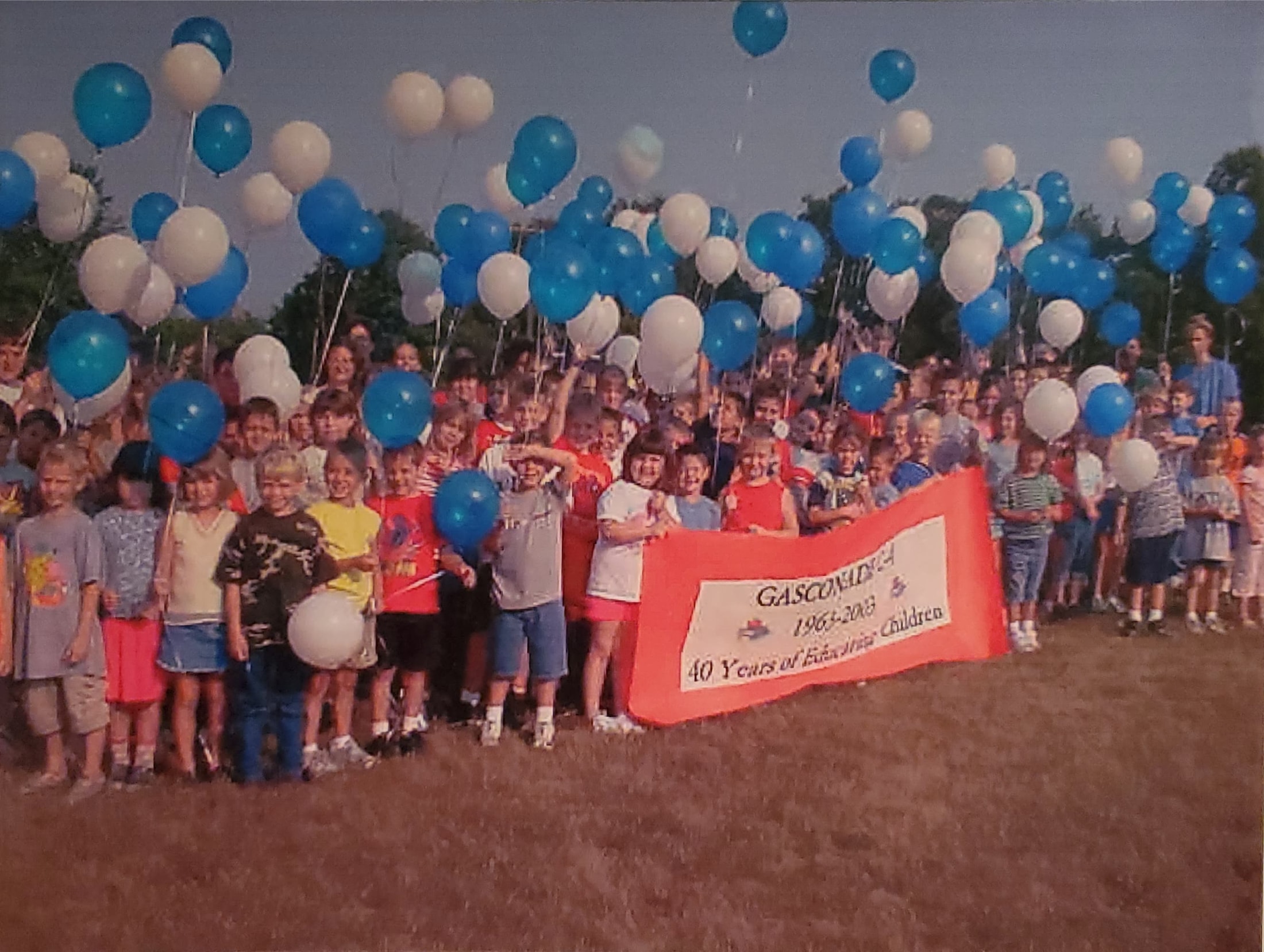 As the student body began to grow, the school building again became tight. So, in 2003, as part of its 40-year celebration, Gasconade Elementary added its most recent section – a handicap accessible entrance and 2 additional classrooms were added to the front of the building. On August 26th, at 9 am, the students held a balloon release to celebrate, and on October 12th, there was a reception and rededication of the building and grounds. Then Superintendent C.J. Clinefelter told the Laclede County Record, "The building has changed, we have a new outdoor classroom, and we are going to dedicate our new flagpole to our 40th anniversary." The Record also reported that other celebrations would be held throughout the year.
The school has seen many changes through the years, but what hasn't changed is the heart of Gasconade – and that is our families. Former Librarian Mrs. Wood's story of her aunt teaching for the district and then following in her footsteps is only one example of how generations of families have been involved with our school. Quite a few of our students have parents and even grandparents that have attended Gasconade. We have teachers who are former students, staff who have children that were students, and others who have parents that were students. Some of our school's families settled in the area and attended the small rural one-room schoolhouses as far back as the early 1900s before they became part of the larger Gasconade C-4 district. This school has made an impact on many generations in our area - making Gasconade truly a family school.